What Do Our Lockforce Franchisees Say?
---
Sean Thomas - Lockforce Swansea
"I have always wanted to be my own boss"
I have always wanted to be my own boss and as I have got older I am ore interested in a good work / family life balance and I feel Lockforce will give me this opportunity. I have always had an interest in locksmithing but previously not had the courage to pursue it on my own.
Having recently attended training at head office I am now more confident that I made the right decision to become part of the "team".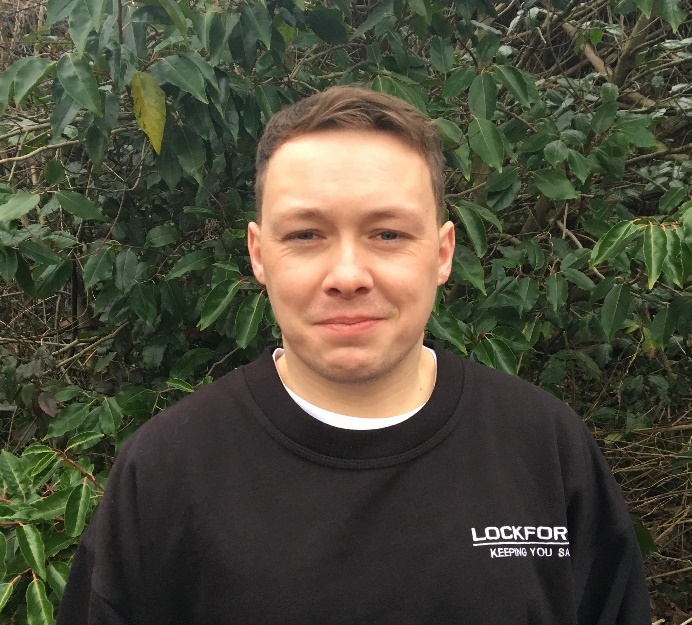 I have to say everyone I met and have spoken to have been fantastic support in helping me begin my journey to becoming a locksmith and becoming part of the Lockforce family.
www.lockforce.co.uk/locksmith/swansea/
---
Bill Ewing - Lockforce Glasgow
"Friendly, sincere and really professional..."
I first came across Lockforce on Google and after researching all about the Locksmith Industry on the internet I decided it was the career move for me. After much consideration I chose Lockforce as they came across as being, friendly, sincere, and really professional.
Above - Bill and Carl having a bit of refreshment after a very long day.
I was made redundant in 2010 after over 30 years in the timber trade, and for the last 7 years I have been doing various jobs that were giving me little or no satisfaction and decided I need a career re-focus.
I joined in September 2017 and have completed extensive business training and a very thorough hands on training programme and am now ready, with the security of great franchise back up, to begin my new career.
www.lockforce.co.uk/locksmith/glasgow/
---
Chris Jennings - Lockforce Cardiff
"I wanted to make money knowing that the money was mine."
" I've worked for other people my whole career and now was the time I wanted to make money knowing that that money was mine. I want to decide how a job is done, to put the quality and effort into something that I have pride in and know that I am reaping the rewards and hopefully getting more work and making good money from doing a great job.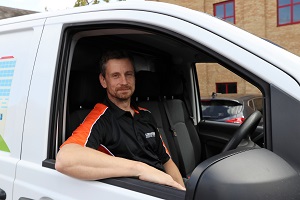 It's a real test to come up against a physical barrier, or problem, that requires you to think maybe a little bit differently. The act of actually picking a lock too and opening a door without the key has given me a real feeling of satisfaction and achievement.
The training with Lockforce has been fantastic. On the tools with an experienced locksmith, completing live jobs, really puts you on a great path to going out on your own. You come across a wide variety of jobs that gives you a full overview of what you'll be doing once you get started. You are also given extensive training in sales and marketing and soon realise that even though you're self employed and building a business, you're also not alone. Being part of Lockforce means there will always be someone to turn to and ask for support.
I'm excited about what the future holds.
www.lockforce.co.uk/locksmith/cardiff/
---
Sean Bailey - Lockforce Darlington
"If I could turn back the clock I would have joined Lockforce when I first left the Army."
"I left the Army in 2014 and settled into a job. I then started my own locksmith business in my spare time.
I was doing OK but joining Lockforce in 2017 has transformed my business overnight and I am now looking to take it to a new level. I made more money in my first 6 months with Locforce than in the previous year.
If I could turn back the clock I would have joined Lockforce when I first left the Army."
www.lockforce.co.uk/locksmith/darlington/
---
Ricky Burt - Lockforce Hull Franchisee
"I was in the Armed Forces for 7 Years and when I left I joined Lockforce. I am earning more than I ever could have running a business alone and my business has more than doubled since year 1 and is still growing."
Watch the rest of Ricky's story in his short video below...
---
Carl Traviato - Lockforce Leeds Franchisee
"I wished to spend more time with my young family and realised that the only way to do this was by becoming my own boss. I can happily say that Lockforce has been the driving force behind me achieving this aim! In working under the Lockforce banner has brought me more satisfied customers than those which I could attract on my own. In their hour of need, I've found that people are keen to first call a trusted provider and by operating as a Lockforce franchise, I'm often people's first port of call – which is fantastic for business!"
Watch the rest of Carl's story in his short video below...